Even though billions of people use social media, it still gets a bad rap. But billions of people can't be wrong. Find out 10 good things about social media.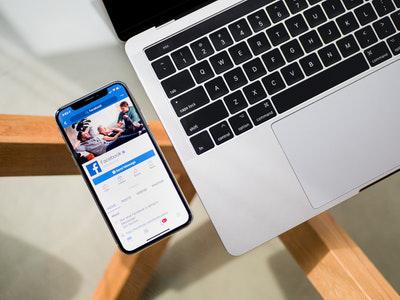 There are more than 3.3 billion active social media accounts. And we spend almost two hours each day scrolling through our feed. With over 3.3 billion people connected through it, social media isn't going anywhere.
We're about to tell you the top ten good things about social media!
1. See What The World Is Saying
When have we ever been so connected to the world around us? It's incredibly easy to see what's trending day to day by logging onto a social media account. Even when we're not looking for the latest scoop on a popular electronic, we're going to know about it.
It's a great way to really stay in touch with the outside world. We learn things that we didn't even know existed and we get to see what everyone's saying about it. Even if you're not big into starting a political debate in the comment section, you can still see other's comments.
Then you can make your own opinion after hearing thousands of other people's input.
2. Initiate Connections & Networking
Just as easy as it is to see what others are saying, you can join in on the conversation. Jump in and make a connection! Or maybe you read what one person had to say on a topic and clicked over to their page to send them a message.
Either way, it's a great way to build connections and begin networking. Some social media accounts such as LinkedIn and Portfolium were created for the sole purpose of networking. Paper résumés are a thing of the past.
You no longer need to grab a newspaper and search through the job ads only to drive from store to store filling out applications. Applications and résumé submissions can all be done at home! This saves you time and gas.
And a lot of networking platforms allow you to complete it all on there!
3. Ask Questions & Get Answers
If you're in need of answers, then look no further than your social media account! When looking for reviews or referrals for services, your friends and followers have your back. And if you know how to grow Instagram followers on your account, then you're in luck.
Because the more followers you have, the more opinions you'll receive. Do we even need to look up reviews anymore? Just ask your followers.
4. Access to Quick Customer Feedback
If you own a business, then social media is a great way to get your customers' feedback. Customers can instantly let you what you did well and where you need improvement. This quick access to customer feedback means you can make quick adjustments!
And quick adjustments keep your company or business running smoothly. And the customers remain happy.
5. Opportunities For Parents
Social media offers many opportunities for parents that weren't available before. This is a major reason why social media is good. There are more blogs and articles floating around social media geared towards parents than we can count.
There's so much advice, helpful ideas, and more about parenting. Plus, there are even mom and dad groups where new parents can join together in an online community!
6. Marketing Opportunities
The world of social media is filled with marketing opportunities! It's cost effective and reaches millions of potential customers. People can share and comment on posts, which then makes the posts more visible.
Your business, charity, or ideas can reach millions of people in a matter of seconds. And if your services are good, then your customers will share their experiences with others.
7. Gain Customers And Web Traffic
One of the most well-known good things about social media is gaining customers and traffic from it. Sharing articles or posts with links to your page is awesome for building traffic.
You can also add your website on your social media page! This is a perfect way for those interested in your business to easily find your services page.
8. Make A Brand
Use the social media platform to build a brand for yourself or your company. If you've worked towards creating an amazing brand, then social media is the best way to display it. You can also use it to see what your competitors are doing.
Then you can work towards making sure your brand stands out from the rest. Know your competition and then pass them by. Exceed all of your customers' expectations!
You know how you want your business to be seen. So make sure you're displaying it that way on social media.
9. News at Your Fingertips
For the 3.3 billion people who use social media, local news channels on tv are a thing of the past. The news is literally at our fingertips whether it's through Facebook, Instagram, Twitter, and more. While each platform broadcast more of one type of news, they all offer a little bit of everything!
Social media brings us weather, natural disasters, politics, celebrity news, and others. And it's easy to stay connected to the things that interest you most. All it takes is a click of the "follow" button!
10. Mark Your Place in the Community
With social media, you can make your mark in the community! This is especially good for small or starting out businesses. If you're a stay at home mom who just started making your own soaps, then show off your skills to that mom's group you just joined!
Once the word gets out of your product, you can even try connecting to the local farmers market page! And then you can get your foot in the door to setting up your own stand at the market. There are so many ways to make your mark in the community through social media.
And you can even build your own little community where you give and ask advice from other locals!
What Good Things About Social Media Can You Say?
Chances are, you're one of those 3.3 billion active social media users. So you probably know a thing or two about positivity in social media. So what good things about social media can you add to the list?
If you loved learning about the good in social media, then you'll love reading this guide to web application architecture!