Grand Mayan Riviera Maya
Country: Mexico
This exquisite, sprawling 530 acre resort located in Playa del Carmen, Mexico offers visitors a wealth of luxury and relaxation opportunities. You'll be able to walk along the Caribbean coast, relax in two spas, enjoy the property's 27 different pools, enjoy a golf course designed by Jack Nicklaus, and bring your family to a theatre for Mexico's only Cirque du Soleil.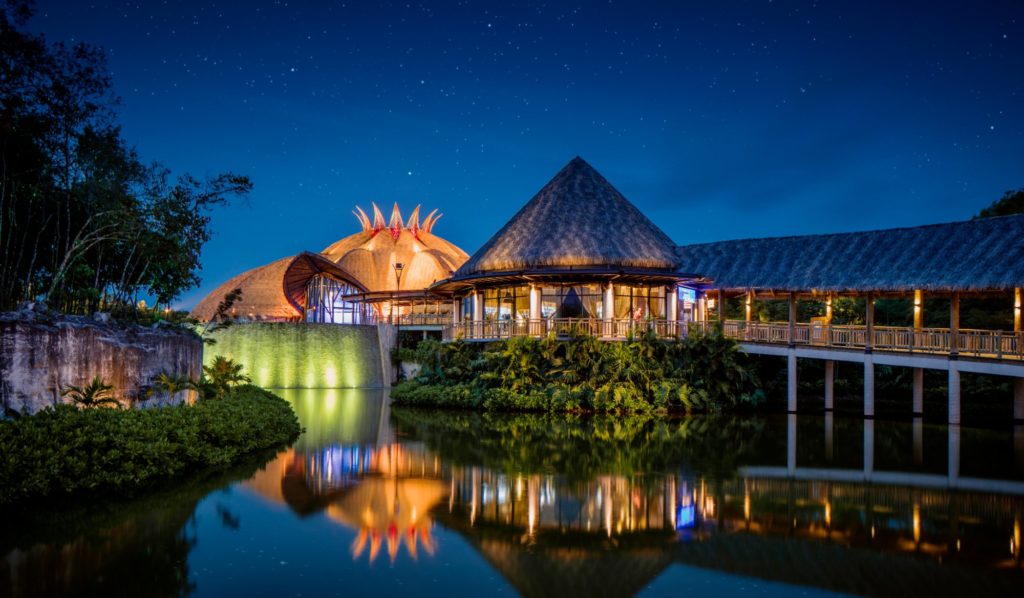 There's so much nature sightseeing to do on the property, with miles of pathways and trails through the tropical scenery, you might not want to leave the resort. When you grow hungry, the resort offers 38 different restaurants, with everything from traditional Mexican, to sushi and burgers.
The Grand Mayan Riviera Maya also offers timeshare opportunities, and you just may be tempted. Timeshare holders enjoy a ton of discounts and special perks on the resort, including premium accomodation conveniently located as close as possible to all of the resort's attractions.
Salinas Maragogi All Inclusive Resort
Country:Brazil
This top-rated, all inclusive resort located in Maragogi, Brazil offers a more simple, yet breathtakingly beautiful scenic vacation. Located only 15-minutes walking distance from two beaches – Camacho Beach and Maragogi Beach – visitors can spend all day relaxing in the full-service spa, and enjoying the beautiful island atmosphere.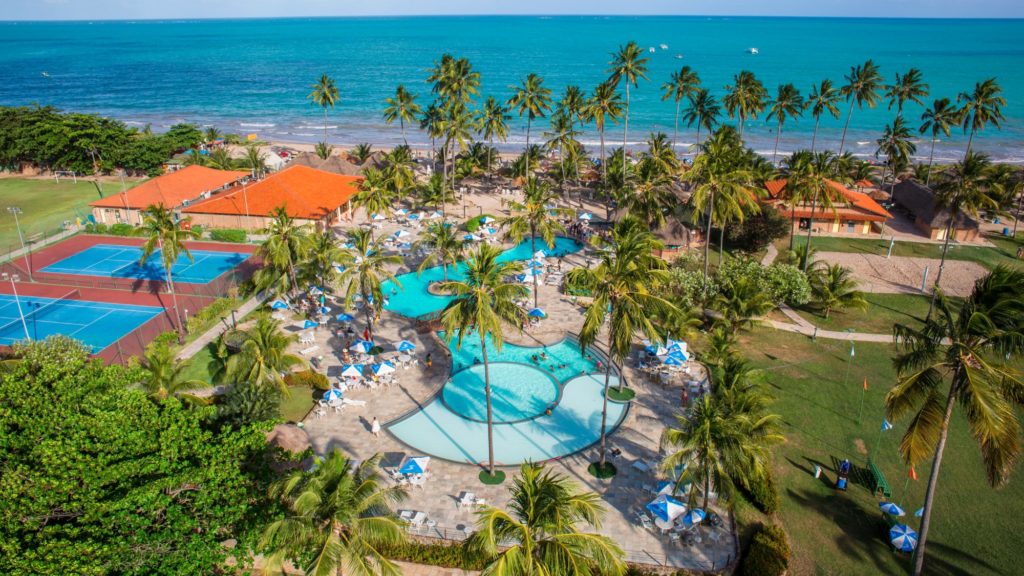 Other amenities include pilate classes, on-site boat tours, scuba diving, outdoor pools, and enjoying a meal at one of the property's three restaurants.
A total of 236 rooms are available, which offer free WiFi, LCD TV, air conditioner, and other amenities.
Decameron Barú
Country: Colombia
A certified member of TripAdvisor's Hall of Fame, for 5 years of excellence, the Decameron Baru is located within a tropical forest, with access to multiple beautiful beaches. These beaches include the famous Playa Blanca, which is said to be one of the most beautiful beaches in Colombia. 
For a more exclusive beach, guests can head over to the Playa Puntilla, which offers a private club, rowing, kayaking, and other water activity such as scuba and snorkeling.
There are a lot of amenities offered to guests, but if you opt for the All-Inclusive Plus plan, you'll enjoy premium located rooms, a la carte breakfast, private check-in, an exclusive bar lounge, and unlimited WiFi.
Arakur Ushuaia Resort & Spa
Country:Argentina
So far we've listed tropical resorts with great beach access, but if you're looking for gorgeous mountain scenery, the Arakur Ushuaia Resort & Spa is located in the Cerro Alarken Nature Reserve. This is a wonderful mountain area in Tierra del Fuego, a southernmost region of Argentina.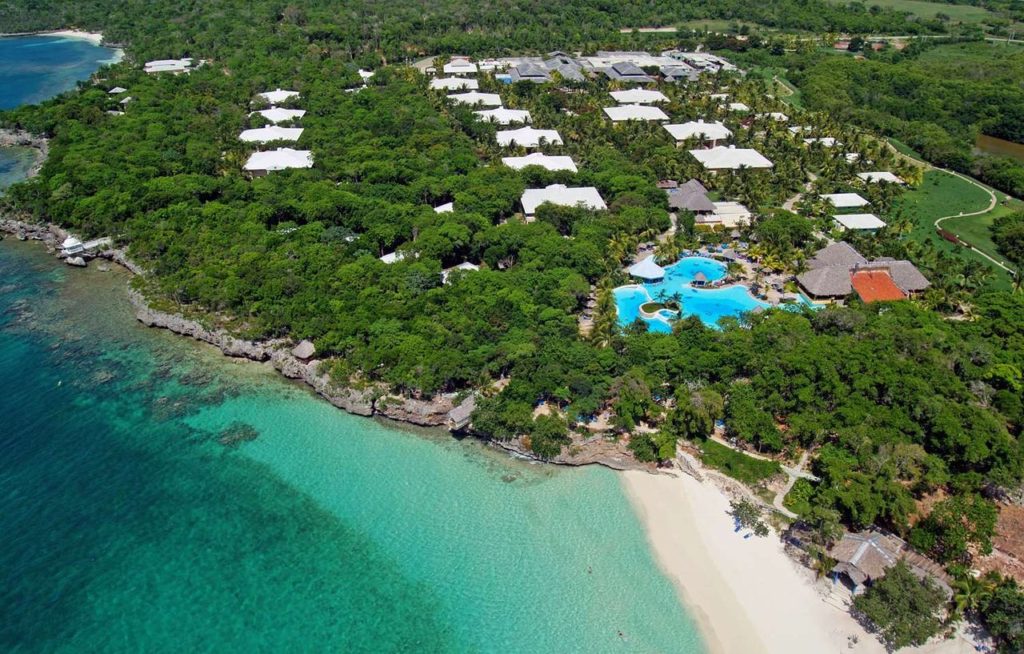 (image source: booking.com)
Built near Mount Alarken's summit, 800 feet above sea level, this resort offers 100 hectares of splendid native forest, and is only 10 minutes from the city of Ushuaia. The resort has also embraced sustainable technology. Each room comes with a 40" LED TV, air renewal and humidification, geothermal cooling, acoustic insulation, and panoramic window views.
Paradisus Rio de Oro Resort & Spa
Country: Cuba
Within the Bahia de Naranjo Natural Park, you'll find this 5-star eco-resort which offers 354 rooms, and prides itself on maximum comfort. No children are allowed, as the resort is for adults aged 18 years and above – which makes it a perfect getaway for couples on a honeymoon or vacation.
56 Junior Suites offer outdoor Balinese and hydromassage showers, while two Garden Villas have private pools. An infinity pool offers spectacular view of the sea, and a privileged area blends into the exotic scenery of Playa Esmeralda. A ton of maritime activities await guests, including swimming with dolphins.