Starting up and running a business successfully is only half the battle- it's all for nothing if you are unable to promote your products and services in an effective manner. Without clients and customers, you might as well be non-existent. This is why it's important that you stay in the loop of what the latest trends are when it comes to advertising and marketing. This is why we're going to give you a few tips on how you can promote your business in exciting ways that are bound to stand out.
Presentations
One of the most effective and expressive ways to promote your business is through business meetings or by giving seminars or workshops. By doing this, you expand your promotion throughout the business world and to potential clients and customers. It's important that you master the art of presentation, so it's a good idea to have your employees know all about giving good presentations. Presentation training options at SlideHeroes allow you and your employees to explore the different methods that can keep people intrigued and interested. It's always important that you figure out new and exciting ways to keep your audience focused on your business.
Use influencers to get the word out
The fact that we now live in an age that thrives off of social media is something that you definitely need to tap into. Social media influencers have incredible reach when it comes to followers, and they could do wonders to promote your services and products. This is a new, fresh and exciting approach and there's so much you can do with it. So find yourself a couple of influencers that have a decent following and get them to put your message out there.
Sponsor an event
To give your business a completely new dimension, you should consider sponsoring a couple of events. This is a unique and exciting way to notify a number of different demographics about your business. Different events cater to different sections of society and their interests, and by becoming a sponsor you immediately draw attention in that people appreciate that you are supporting their cause, and they begin to give your business the consideration and attention that they may not given otherwise because they may have not been aware.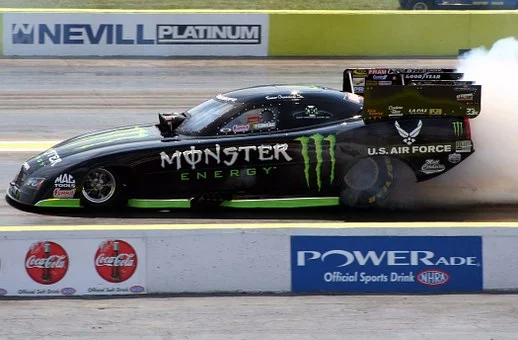 Stay media-friendly
A great way to stay current and exciting in terms of promotion is to keep the media close, so that you can consistently keep your business relevant in the world of media. A good idea would be to have a press kit ready to hand out to media specialists and journalists so that they have the material available on the spot. Keep updating the kit with new and exciting news about your business so that people can stay interested.
Have loyalty rewards
The word is bound to get around about your business if your existing customers are offered some kind of point or reward system for their loyalty. To keep them excited about your business and to entice potential customers, it's important that you have new and exciting offers constantly being set up. This is bound to get people's attention.
Be more mobile friendly
There's nothing more effective or exciting as being able to reach your desired demographic at an incredible rate. The best way to do this is to make your business mobile friendly. By doing so, you're going to be guaranteed to reach more people, more often. Think about creating an app- there's nothing quite like an interactive format to keep your business fresh and exciting, and most importantly, on everyone's mind. If you keep your app and website fun, colorful and regularly updated to give notification and news about new offers, then you really can't go wrong.
It's important that you stay fun, relevant and informative in today's market, regardless of the kind of field that your business is running in. One thing is universal and applies to every single business plan out there- and that is the fact that keeping your audience excited and intrigued is the key to success. This is why it's crucial that you consistently come up with new and innovative ways to reach your target audience, and it's just as important to keep an open mind and always widen your scope and experiment with your approaches. The good news is that there are so many avenues available, and some might even be unconventional, but the point is, you have a variety of platforms from which you can promote your brand. Always assess the market and always take feedback from your clients into consideration because this is what will help you stay on top.