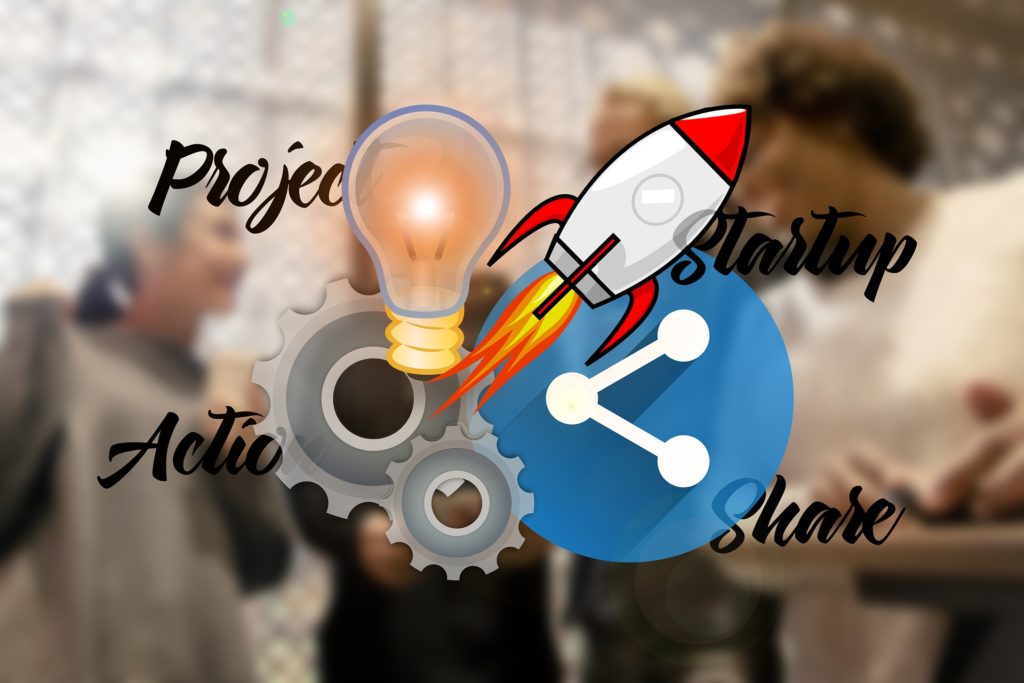 We make all kinds of mistakes when we're young. If we're lucky, we get to learn from it and avoid any repercussions in our later years.
One early mistake that can be hard to bounce back from is bad credit. The state of the economy is already on shaky ground, and for many, bad credit can feel a scarlet letter preventing them from entry to many opportunities.
Unfortunately, a low score isn't something you can ignore or run away from. But it doesn't have to be the death knell of your new business idea either. There are still ways to start a business with bad credit— read on and we'll explain how.
Bouncing Back From Bad Credit
Bad credit is usually defined as a score between 300 and 629. Such a credit score can make it hard to find funding through banks and other loan-granting entities. And without this extra funding, it can be difficult to get a business off the ground.
The first step is to get your credit back on track. Even if you're able to find funding and support from other sources, a line of bad credit will be a thorn in your company's side for as long as you're in business.
If you have credit card debt, create a payment plan to pay it off. Become current on your payments. Even if you have a bad credit score, showing that you're serious about resolving it can help increase lenders confidence in you.
And in the meantime, you can be looking for money from other sources.
Look Into Non-Bank Lenders
Starting your business with bad credit can take some extra work. But if you're not wary to piecing together funds from a variety of different sources, the internet can be a huge resource.
There are a number of web-based lenders that offer microloans of various sizes. These loans vary in size, usually between about $1,000 and $25,000. These lenders are usually much less focused on an entrepreneur's credit score due to the relatively small loan amount.
Getting online loans for bad credit can be easy with such lenders, though it's important to compare rates and read the fine print of each site. Each will offer different terms of interest and various catches intended to protect their investors.
The lower your credit score, the higher these interest rates are likely to be. And unlike credit cards, most micro-lenders won't allow you to pay back owed money in partial payments: they'll want the entire amount right off the bat.
If your online search doesn't reveal any lenders with terms that work for you, you can always look around your local community. There are a number of non-profit organizations that run programs for bad credit funding. If flexibility in repayment is more important to you then a low-interest rate, going local may be your best bet.
There are also a number of organizations that look to help women, people of color, or others from marginalized communities. If you fall into one of these categories, these organizations may be willing to lend you a hand despite a poor credit score.
Apply For Grants
If you're still in a situation where paying back money is a risky endeavor, you could look into grant-giving programs. Money awarded as a grant or gift is "free," and you won't have to worry about paying it back.
Most grant-giving organizations focus on specific industries, so you'll need to do some research on which apply to the kind of business you're looking to start. Many award cash amounts, but some give support in other ways, such as offering free office space, advertising, or a variety of business-friendly services.
It is likely near impossible to totally fund your business from grants and gifts alone. But they can take a huge chunk out of your startup costs if you know where to look.
Nothing free comes easy, however. If you plan to hunt for grant money, be aware that hours and hours of careful research and application work lies ahead of you. Finding and securing such funds is a highly competitive process. Be wary of any services that suggest they'll find and apply for grants for you.
Look To Family, Friends & Community
No one likes asking for money, but investments from direct relationships are a common source of startup funding. In fact, 82% of business owners start their businesses with funds raised through friends, relatives, and themselves.
Depending on what your business pitch is, there may be a number of people around you ready to go with you on your journey. Investing in a new business can be a high-risk decision. But those with extra cash and extra love for you may happily take that risk.
Because these people know you personally, they likely will trust their own personal judgment of you over your credit score. You should also be able to work with a friend or family member to come to an agreement on repayment that works for both of you.
Taking money from loved ones can require a level of trust and understanding. It is advisable that you lay out very clearly the terms of your agreement beforehand. This will help to keep the areas of business and friendship separate.
When using friends and family as investors, it's best to prevent your business dealings from bleeding into your personal life.
How To Start A Business With Bad Credit
Many start-ups and businesses are created each year from a variety of funding sources. While receiving loans from a bank can be helpful to an entrepreneur, it isn't the only source of funding one can go after.
You can start a business with bad credit if you combine funding from the other sources listed above. And soon, you can be on your way to living life as your own boss.
Check out our blog for more business advice, tips, and tricks.