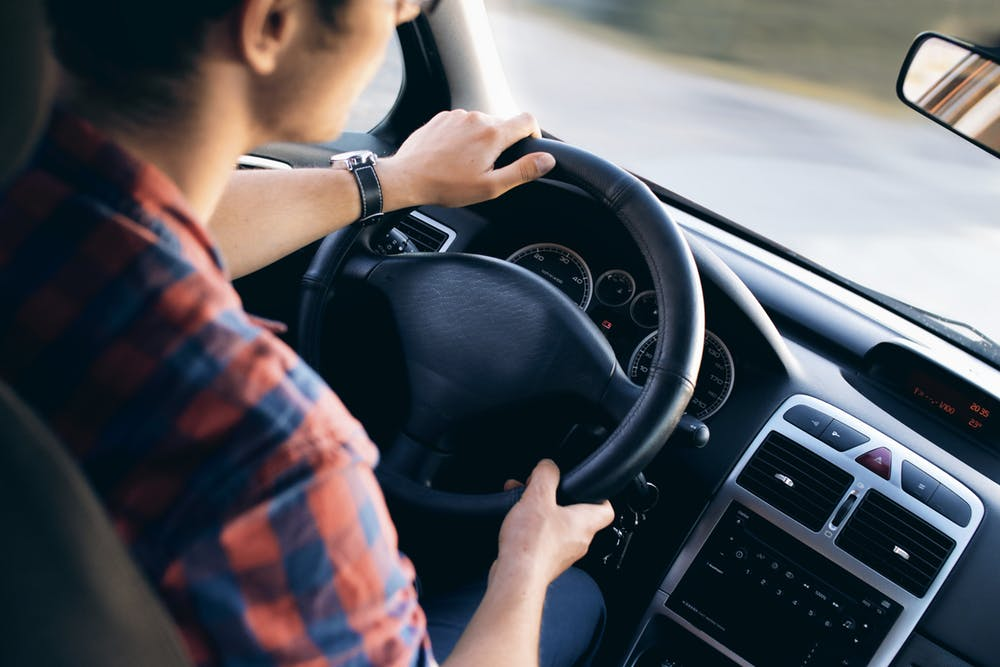 The first time you decide to get behind the wheel to actually drive can be a nightmare. A mixed feeling of excitement and fear of having control over a vehicle can be so much more than a first-timer can handle. That's why it's important to take driving lessons with a person you can trust to help ease the process a bit and give you the push you need to get started. When you decide to take that step, there are multiple options you can pursue, such as learner driving lessons or intensive driving lessons. Depending on the amount of time you're free to practice, the choice is yours. But here are a few things to consider to help you decide whether or not an intensive driving course is worth it.
The first thing you need to know is that intensive and advanced driving courses are not the same thing. So what is the difference?
An intensive driving course is like a crash course. If you're off for a couple of weeks and want to learn like a pro, you can undergo a crash course that crams in all the training necessary for you to pass your test in a much shorter time than usual. Before you've made up your mind on the kind of driving course you want, you should do your research and find out more about the different options you have, to see which type suits you best. You'll also find that with an intensive driving course, you must apply for a provisional driver's license first, which is also referred to as a learner's license, since it allows you to drive on UK roads under the supervision of an instructor. Depending on the school, you might also need to have passed your theoretical test beforehand in order to have a basic level of understanding of driving instructions.
An advanced driving course; however, is something entirely different. Advanced driving courses aren't eligible for anyone who still hasn't gotten their license, but are offered for those who have already passed their practical test and looking to polish or enhance their skills on the road. Advanced courses can give you the confidence you need to take that step towards driving without an instructor and become a safer, more competent driver.
Why is an intensive driving course beneficial?
The advantage of taking an intensive driving course is the ability to get concentrated and focused training in a limited amount of time, either because you need to do it quickly, or to be able to enhance your skills and build up on the previous lessons in a timely manner.
While the crash course will be similar to any other training you would get with the conventional driving lessons, taking an intensive driving course will enable you to focus on the areas that you're worried about the most. If for instance, you have a huge issue with parking – just like the rest of us – then you could spend more time practicing how to park rather than other aspects of driving that you're already comfortable with. After that, you can get a fast-tracked practical test when your sessions come to an end.
When it comes to price, most intensive courses are actually cheaper than conventional lessons, but because the course is shorter, you're required to pay that lump of money in one go instead of per lesson over a few months.
Most importantly, intensive courses tackle the problem of anxiety and that initial fear of driving as the lessons go on for 5 hours a day, making you gradually more comfortable behind the wheel. If you're taking a course in your area, it will also really help familiarize yourself with the routes, as you'll be going round in circles until you've driven every inch of the neighbourhood.
How long are intensive driving courses?
While there is no definite answer to this question, most driving schools provide intensive courses with a 1-2 week timeframe. Getting the required training within such a short period of time, will mean that you would need to put an average of 5 hours of practice per day.
Let's say, for instance, that you've already taken driving lessons and just need a crash course to refresh your memory and get you ready to pass your driving test with flying colours, you could opt for a two-day course with around 10 hours of training, depending on whether the driving school in your area offers that option, or not.
If you don't have faith in your driving skills and aren't sure how much training you actually need, there's always an option of taking an assessment to determine the kind of intensive course you need, and figure out which course suits you best.
Do intensive courses guarantee that you'll pass your driving test?
Within your training course, your instructor will teach you all the skills necessary for you to get through your practical driving test. However, because the test is carried out by an independent examiner, no school can ever guarantee that you'll pass. It depends entirely on your performance that day as well as the examiner who will assess you. The only thing you can check is the success rate of the school you're attending. With intensive courses, the success rate tends to be much higher as the students build up on the skills back-to-back and spend so much time on the road right before their exam that they are more comfortable and confident in their abilities than other students.
Is an intensive driving course worth it?
No one can answer that question except you. Some people need time to process, understand and be comfortable with a task, while others benefit from spending long hours a day doing the same thing until they've mastered it. Depending on your character and the learning method you prefer, time available, and the finances you are willing to spend on driving lessons, the decision is one that only you can take.
Driving will allow you to be flexible and free. You don't need to pre-plan a road trip or stick to train timings, but can just decide to get in your car and drive away. That's just one of the reasons why you should be trying to get your driving license as soon as possible. If you show a natural talent for driving, then everything will be fresh in your mind with an intensive course, growing your chances of passing that test the first time round and you'll be ready to hit the road and enjoy the benefits of driving.