We are saddened to learn that wrestling legend Macho Man Randy Savage has died in a car accident in Tampa, Florida. He was 58 years old.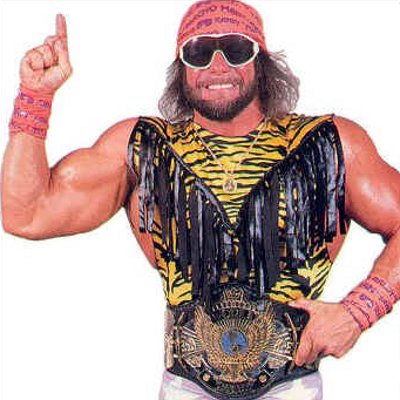 TMZ Reports:
Randy Savage, whose real name was Randy Poffo, had a heart attack while driving his car, and lost control of his vehicle. His wife Lynn was also in the car. The couple had married last year. Lynn received minor injuries in the accident, but Savage did not survive the head-on collision with a tree in their 2009 Jeep Wrangler.
It is unknown whether Savage's death was from the heart attack or injuries sustained in the accident.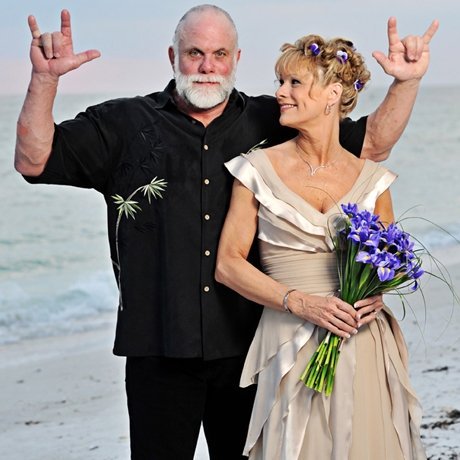 We grew up with Macho Man Randy Savage when he was a WWF superstar. We remember his manager Miss Elizabeth, aka Elizabeth Hulette, who always had to polish his championship belt, and then George The Animal Steele became enamored with her, which started a major feud. Randy Savage and Elizabeth were actually married in December, 1984 (they were divorced sometime around 1992). Miss Elizabeth died in 2003 from a drug/alcohol overdose.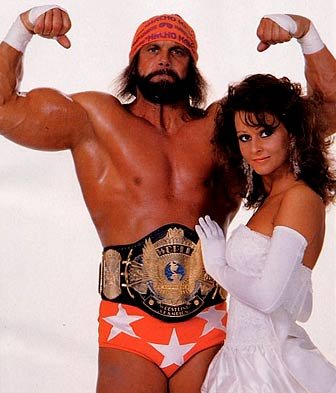 Savage was celebrity spokesman for Slim Jim in the 1990s, with his famous catch phrase "Snap into a Slim Jim!"
On May 10, 2010, Poffo married his long time girlfriend, Lynn Payne.
Interview with Mean Gene:
Other interesting facts about Randy:
His father Angelo Poffo was a well-known wrestler in the 1950s, who was on Ripley's Believe It or Not! for his ability to do sit-ups for hours.
Randy's brother Lanny was also a wrestler ("Leaping Lanny Poffo")
Randy was once a minor league outfielder
He started in wrestling in 1973. He first called himself "Spider Friend".
Became WWF Intercontinental Champion in 1986 by beating Tito Santana (which he lost to Ricky Steamboat in Wrestlemania III)
Got the WWF Championship title at Wrestlemania IV; lost it to Hulk Hogan at Wrestlemania V
Spent the later half of the 90s at the WCW
Finishing move : The Diving elbow drop
Released a rap album in 2003 called Be a Man.
Randy Savage Versus George "The Animal" Steele, 1985:
Macho Man Randy Savage – (November 15, 1952 – May 20, 2011)
Rest In Peace