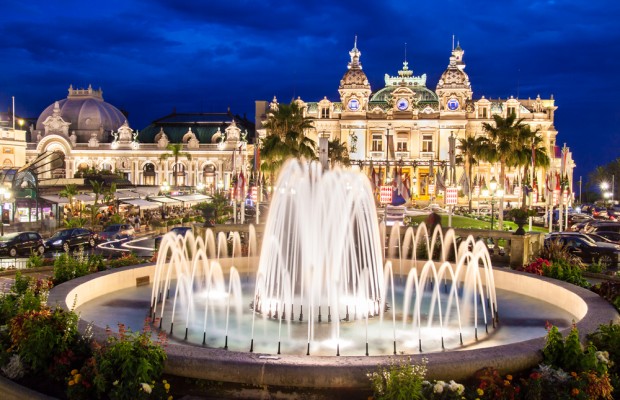 I became interested in poker and gambling when I was a teenager. My uncle ran a "private" club in a state that had no gaming and in a dry county; he let me be the chip runner and "the kid that got stuff." Not only did I make tips, I learned to play poker and developed a love for casinos.
My uncle closed the club for one month every year so he could go to Hot Springs, Arkansas. The stated reason was for the therapeutic value; the real reason was that Hot Springs at the time was a hotbed for private games. I decided that one day I would take vacations just to visit casinos.
Over the years, I've found others that share my enthusiasm for extended casino visits. They range from poker players to slot players. Some are professional players, but most seem to be like me; recreational players that just enjoy the whole casino experience.
While the big well-known casinos have been part of my tour, my main goal is to find the small, historic and unusual casinos. One of the side benefits of my quest has been that I've been fortunate to see a lot of the country since I drive for my casino tour, so as not to miss anything.
Hot Springs, Arkansas – The Hot Springs development was similar to that of the famous European spa cities, where casinos sprang up to cater to those that visited to take advantage of the "healing" waters. The main exception being that the European Casinos were legal. In honor of my uncle, Hot Springs was one of my first stops. While the old underground casinos are long gone, I did go by many of the old hot spots including the Arlington Hotel, which was one of the preferred hotels for gamblers and iconic gangsters like Al Capone, who frequently rented entire floors at one time. I did visit Oaklawn Racetrack, which has a casino as well as horse racing.
The Whitetail Crossing Casino, Tompah Wisconsin – This casino is one of six operated by the Ho-Chunk tribe and ranks as the smallest casino on my list. The casino is about the size of a small house. There is no hotel or restaurant, just 100 slot machines in a building next to a convenience store. I was the only visitor not from the area and from what I could tell by talking with a member of the staff, few (if any) people make a special trip to play there.
To complete my small casino list, I still have one near San Diego which evidently consists of six slot machines and takes measures 15 feet by 40 feet. The world's smallest casino is evidently in India and has one electronic blackjack table and two electronic roulette games. I'm unlikely to cross this one off my list (assuming that it still exists) anytime soon.
Saloon 10, Deadwood, South Dakota – Saloon 10 was the first on my list once I had exhausted the major casinos. Saloon 10 is the home of the most famous poker hand in history. It was in Saloon 10 where Wild Bill Hickok was shot while playing poker. At the time he was holding Aces and Eights which became known to poker players and non-players alike as the "dead man's hand." I played poker for several hours in the hope of getting the hand, which frankly isn't a really good poker hand. The hand never happened, but I was able to mark the landmark off my list.
The Casino With Dealers Who Could Not Count – I'm going to leave the name of this casino off the list, but I will tell you it is near Greenville, Mississippi. At this casino, I had not one but two dealers that were unable to add. Whenever they hit a 21 that involved more than two cards, they would say "too many" and pay off every player at the table. I have a green ($25) chip from that night that I kept as a souvenir.
The Elusive Moulin Rouge Casino, Las Vegas, Nevada – This is my "holy grail" of unusual casinos. The Moulin Rouge was opened in 1955 and is one of the most famous casinos in America, despite being open for less than a year. Moulin Rouge was the first desegregated casino in the US, earning a spot in the National Register of Historic Places, Life magazine covers, and inclusion in the Smithsonian historical archives. The Moulin Rouge caught fire several times before the original building was demolished.
However, the Moulin Rouge still exists. In order to maintain the gaming license, the casino must be open for eight hours every two years. The last time the Moulin Rouge was open was on June 11, 2014. I missed being able to play by a mere twenty-seven hours. I'm hoping to be luckier in 2016,
The Next Stop – With most of the US casinos crossed off my list, the next stop is Europe. I'm still working on my list which I've started compiling by watching coverage of poker tournaments like the UKIPT, the European Poker Tour, and the World Series of Poker-Europe. I think the whole idea of playing and visiting casinos that once hosted European aristocracy and nobility adds a whole new dimension to the casino experience.