Are you stuck in a dead end job or just need a change of pace? Check out these 10 CDL careers that can shift your work life into overdrive.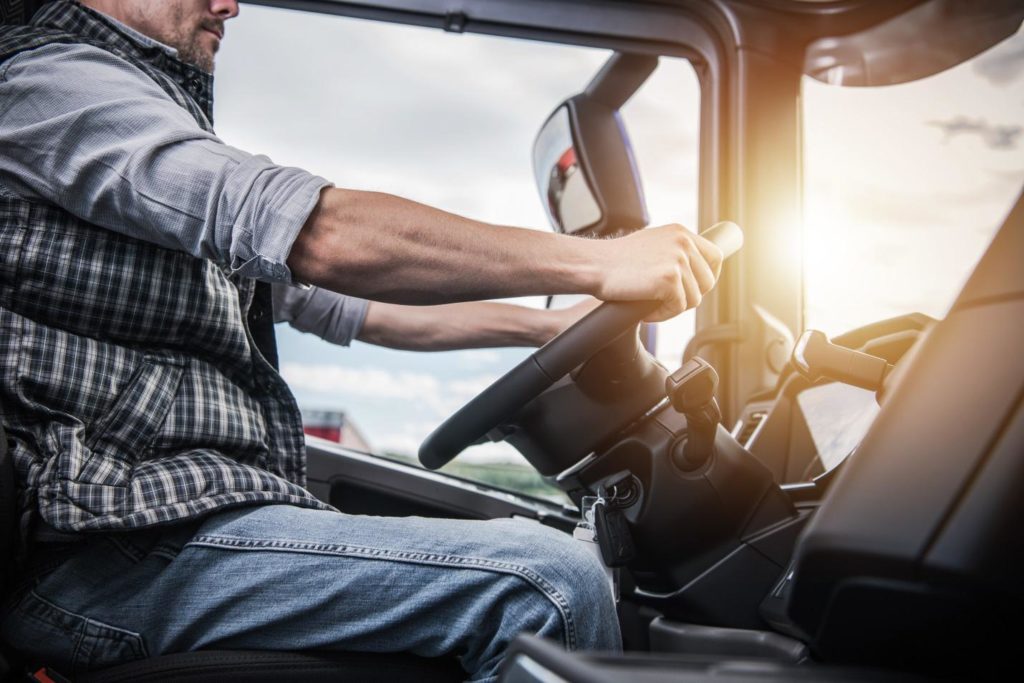 The trucking industry is a booming business with more than 7.4 million employees. And demand is growing!
The best way to get involved is to get your commercial driver's license (CDL). But what can you do once you get your CDL?
Believe it or not, there are hundreds of CDL careers out there. You're sure to find the right fit.
And we're here to give you a bit of inspiration. Here are some of the jobs actively looking for CDL holders.
1. Regional Driver
Once you get your commercial drivers' license, you're qualified to start driving large trucks. And many of those trucks stay in the same general area.
As a regional driver, you'll deliver loads within a set radius from the company's headquarters. For most drivers, this means working close to their home city.
The job is ideal for drivers with families and those that prefer to drive on familiar roads. You'll never have to worry about navigating unknown territory. And many of the routes will stay the same month after month.
2. Over the Road (OTR) Trucker
For people with a sense of adventure and a passion for the open road, becoming an OTR driver is a great choice.
These drivers are away from home for weeks or months at a time. And they drive thousands of miles, often from one side of the country to the other. Some may even cross the border into Mexico or Canada.
It all depends on where the load needs to go. And it can change with every load. If you're working as an owner-operator, you'll need to provide your own truck-specific insurance.
But if you're working for a company, they'll cover most of the insurance costs.
3. Bus Driver
If you want to give back to the community and stay hyper-local, become a bus driver.
As a bus driver, you'll drive along the same route each day. You'll get to know passengers and build connections in the community.
If you love talking to people and enjoy a sense of routine, driving a bus is a wonderful career. Many bus drivers are employees of the city and are thus entitled to city benefits.
4. Local Delivery Driver
If you want to get behind the wheel, but don't want the pressure of driving a 30-foot truck, consider being a delivery driver.
These drivers work for large companies and local services alike. You'll be responsible for delivering packages and parcels throughout your assigned territory.
Unless you work for the central hub, delivering large numbers of packages state-wide, you'll drive a small cargo truck or high-top van.
5. Heavy Equipment Operator
If you have a passion for construction, this is a great career path. As a heavy equipment operator, you'll work on the job site. It's your responsibility to move cranes, cement trucks, bulldozers, and any other large piece of machinery.
These drivers play an important part in every major construction project. Without them, the buildings wouldn't get finished!
6. CDL Instructor
If you love teaching others, consider becoming a CDL instructor. Before you can teach, you'll need to have your CDL and at least a few years of experience working as an active driver.
This gives you the tools to prepare students for the realities of the road. Some instructors work for themselves, running their own driving school. But others prefer to work for an established school or company.
To learn more about the options available in your area, search the internet for a "truck driving school near me."
7. Taxi or Shuttle Driver
For drivers that prefer smaller vehicles, but still want to work on the road, consider driving a taxi or shuttle. Taxi drivers get to interact with dozens of people each day while staying close to home.
You'll have a more flexible schedule than you'd find with other driving options. And you'll be eligible for tips on top of the wages you earn.
You'll need to find a local taxi service and apply for a job with them. But once you do, you'll have steady work as long as you maintain a clean driving record.
8. Truck Mechanic
If you have a love of trucks but aren't wild about driving them, become a truck mechanic. You'll get to make sure drivers are safe on the road and keep their rigs running well in all conditions.
A commercial driver's license isn't required but it can help. With the license, you'll be able to move trucks safely. And you'll know exactly what a driver means when they describe a problem to you.
9. Highway Maintenance Tech
You drive the roads every day. And you know how bad roads impact your car. So, start making things better by becoming a highway maintenance technician.
With a CDL, you can make major improvements to the road conditions around your state. You'll fill potholes, repair roads, fix road signs. And with your CDL, you'll drive the equipment needed to fix those roads.
10. Hazmat Driver
Laboratories, factories, and manufacturing companies produce their fair share of hazardous waste. And this waste can't get thrown out on-site.
It has to get hauled away to a designated disposal facility. But someone has to drive the trucks to do it.
As a hazmat driver, you'll be responsible for transporting hazardous waste. This includes chemicals, toxins, and waste materials. And you'll need a CDL to do it.
But there's more training involved. Besides getting a CDL, you'll also need to go through a hazardous materials training program. Once you complete it and pass all exams, you'll get an endorsement on your license.
You'll be able to drive both hazmat trucks and regular commercial vehicles. This increases your likelihood of finding a job you'll love!
Explore CDL Careers for Yourself
There are tons of CDL careers out there. And you're sure to find the right one. Take a moment to think about what you love to do.
If you love driving or want to make a difference in your community, getting your license is a great idea!
But if you're not sure what you want to do, don't panic. There's a career out there for you. Check out our most recent posts for inspiration and start reaching your dreams today.