Even the most creative souls among us sometimes stop for a moment to think about the ideal gift for someone they love. And think of nothing. It's hard to keep up with everyone's wishes but somehow everyone thinks that you will think about the exact thing that they want.
Well, we can't tell you how to read other minds but we can tell you about 5 unusual and useful gift ideas that you can use for friends, relatives or a college.
Travel Packing Cubes
This super useful creation is perfect for frequent travelers and all those who hate packing lists. Packing cells are made for anyone who wants to have an "easy to find" approach with its luggage. They are usually sold as a set of different sized cubes used to easily sort anything from laundry bags to bulkier clothing and save a lot of space along the way.
You can finally forget about the annoying wrinkled clothes after the long flight and all the shoe bags that could never find their spot. Well, with packing cubes you will have a chance to carefully sort all the clothing into the appropriate cube and name them according to the type. That way you can ensure that the clothes will never mix and not to mention how you will be surprised with the saved space inside the suitcase.
You should opt for the one that is super lightweight and if doubt, select the set which has many medium cubes that will be perfect travel accessory for any kind of long trip. Simply put, travel packing never gets the same once you try these little cubes and once you try them, you will see why they are number one on numerous packing tips lists.
Wrist Support for Typing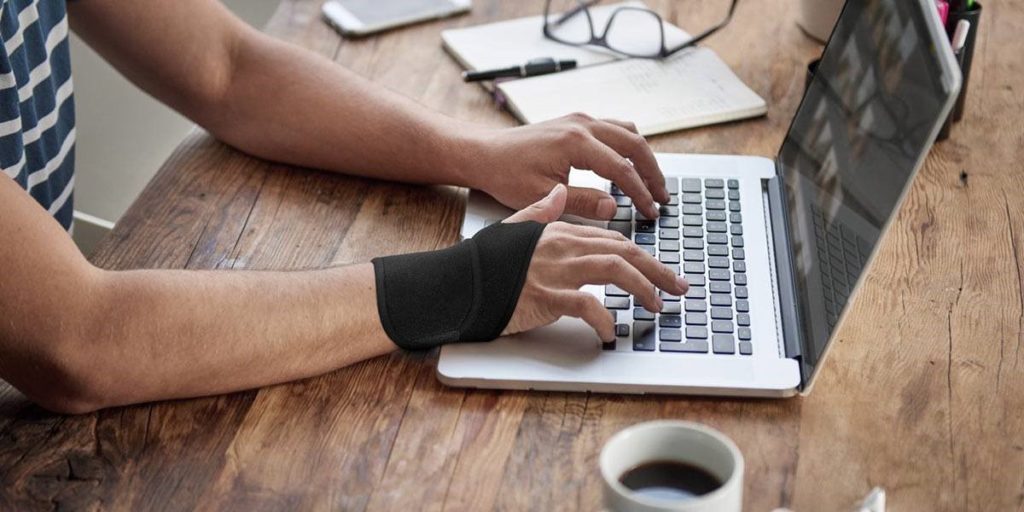 That is included in more and more offices around the world. Some may call them arthritis gloves or fitted wrist brace but these orthopedic helpers are becoming more and more recognizable as the best way of wrist support for typing.
Our hands and wrists endure great pressure while doing daily office activities. Not to mention the level of tension pilling over the years that eventually leads to various complications such as carpal tunnel syndrome or various other wrist pain agonies.
Keyboard and mouse are the two main outlaws in this crime, however not positioning properly in keyboard wrist rest position is also one of the main problems that create wrist pain. If you are one of tens of millions of workers who report having even sometimes chronic pain from typing on the keyboard then do not hesitate to try the help of a wrist pad.
The best models are those made out of memory foam with attached velcro straps to ensure the best possible fitting and mobility. Not to mention if you have a job that demands from you to fix your hands for a long time over the mouse pad. In that case, it will give your hands more strength during the long office hours and you won't risk getting annoying mouse wrist syndrome.
Gift Someone a Quality Umbrella
These new automatic umbrellas are not simply just umbrellas. Rounded corners reduce the risk of getting stuck somewhere or watching someone pass by. The umbrella dries quickly and is super compact to carry and store wherever you go. The highlight, however, is its resistance to even the most furious storms.
Never again have an umbrella that bends in the wrong direction due to the wind. Everyone knows how annoying that is. It's perfect for all those who do not like to stand in the rain. Of course, also those who do not like to be left out in the rain, but paragliding will not help.
Why should you give this gift to someone you might ask? Well maybe your colleague or friend is not transferred to England but he or she can still finally get that one high-quality umbrella to use for a long time?
Is it your husband's birthday and you are looking for a practical gift? Practical, noble, thoughtful and with good care, this gift could have a lifelong purpose.
Your Very Own Beer Craft Kit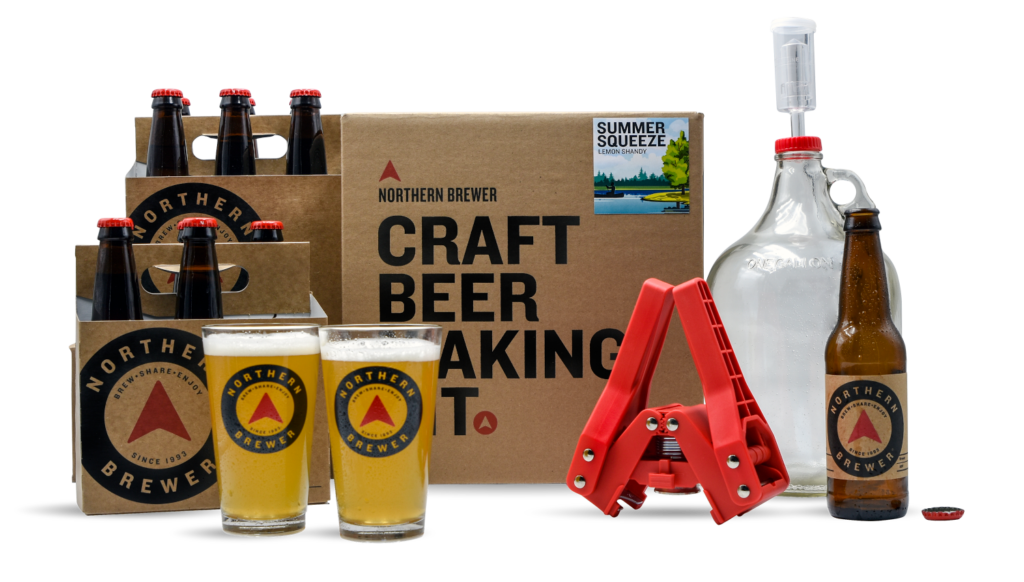 Imagine being able to create beer simply at home: it would be amazing to tinker around and in a matter of days simply get your very own beer. The dream of any true beer lover and a great way to gift someone who is an adult a "toy" to play. To make it happen you can gift a beer kit that has a recipe with natural wheat beer to prepare it at home inside of it.
The beer prepared with contains many combinations of flavors so that your creation is perfect and unique. Each Set comes with a different flavor for you to experiment with your friends.
With this experimental set for brewing, you will make this delicious drink an art in your own home. Follow the easy guide step by step and prepare the drink in the barrel that we bring you, wait a week and voilà, the best beer in the bar at your own home. A perfect invention to let your passion for beer and the best parties flow with this experimental barrel. Truly funny and tasty gift at the same time.
Smartphone Gloves for the Winter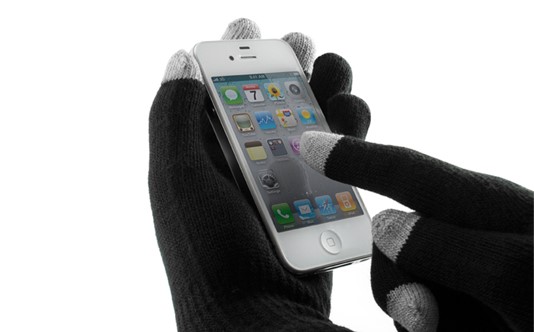 An amazing gift to keep warm hands while using the touch screen of your Smartphone or Tablet during the cold days.
It's designed for lovers of the newest technologies that know that annoying feeling of the frozen screen and our fingers that rarely press anything correctly. Well, with simple but very beautiful and functional smartphone gloves you can surf the screen on your phone even when the temperature goes arctic.
The cold comes and there is no one who can use the mobile without freezing their hands. The streets and bus stops are filled with people trying to call or write a message with red fingers because of the cold.
But there is a solution. These woolen gloves allow you to use your smartphone or your tablet without having to go cold in your hands. No more trembling while writing a WhatsApp message.
In Conclusion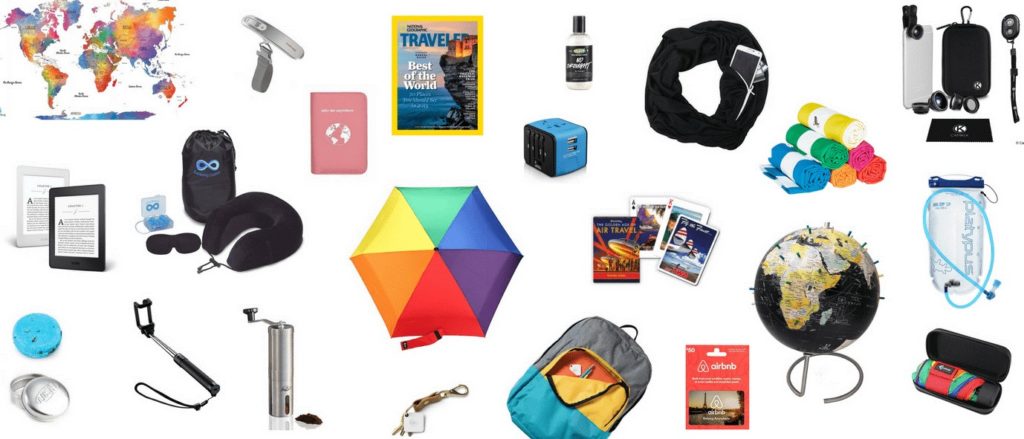 Those were five ideas about the gifts that you can think about sending to your friends or colleagues in the upcoming holiday season. Some of them are funny others serious and protective but all in all of them have a great purpose.
We hope that we gave you good ideas and that your next gift will be inspired by our recommendations. Happy holidays!