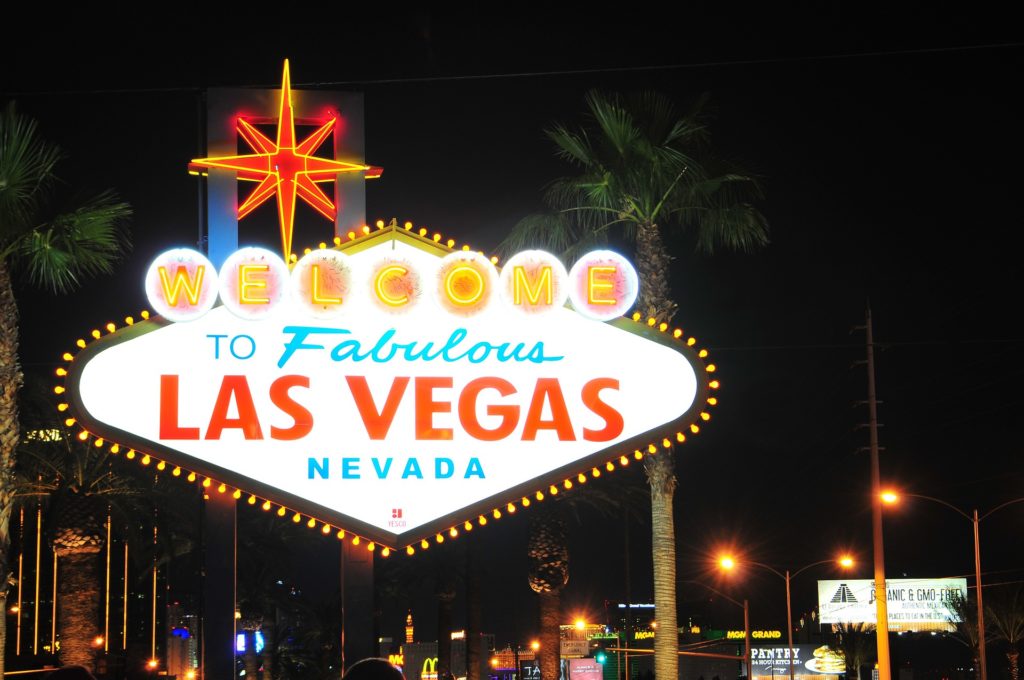 Everyone knows about America's "Party City" Las Vegas, Nevada. It's seen as the gambling capital of the world, inspiring some of the best entertainment in movies, music and some of the best slots online. It's no secret but Vegas actually has way more to it than casinos and booze. In fact, the hotels alone provide a huge amount of entertainment just by being there! And there's so many of them.  Most Las Vegas hotels, especially the famous ones, cater to just about everybody. High-rollers, low-rollers and everything in between. Vegas has something for everyone.
MGM Grand
The MGM Grand is one of the most popular and famous hotels in Las Vegas. Guests love it and it's incredibly well known so it's pretty much booked 24/7. It is a classically elegant resort with a famous Garden Arena concert and sports venue within its walls. There is of course a casino for the guests as well as pools inspired by a tropical oasis. The MGM Grand also caters some exquisite dining options for its guests such as some award-winning restaurants like Hoel Robuchon, Tom Colicchio's Craftsteak, Hakkasan, and Michael Mina Pub 1842. This hotel is central to the nightlife of Vegas, giving access to the best Vegas has to offer by day and by night.
Bellagio
The Bellagio is an equally exquisite hotel that boasts richly-decorated hotel rooms, a private indoor spa, massage parlor, five separate courtyard pools, open-air dining with views of the hotel's fountains, as well as being only three miles away from the nearest Las Vegas International Airport known as the McCarran. The Bellagio is one of the most top-rated places to stay in Las Vegas as it is one of the more upscale hotels to call home during your stay. It is currently the third most booked resort located in Las Vegas and has a customer vote of 9.5 stars out of 10 in terms of enjoyment. 
The Venetian
The Venetian is a cheaper option for those who want to splash their cash outside of their hotel. Not only is it a bit more affordable than other famous Vegas hotels, The Venetian offers many different high-quality amenities and services for guests. There are three outdoor pools, including one specifically for adults-only and a nightclub pool. The Venetian also has a wide variety of dining choices such as Thomas Keller's Bouchon and American, Italian, Asian, and fusion cuisine. Since the resort is known for its Italian-style look and feel, guests can walk down the Italian-esque streets or ride down a Grand Canal with a gondolier in for that authentic Italian experience.
Vegas is all about the experience. There's nowhere on earth like it and a big part of that is in the endless supply of shows happening day and night across the city. It's really something else., proving that Vegas is not just about the gambling, but the best entertainment as well. 
Here are some of the best and most popular shows that Vegas has to offer:
Cirque Du Soleil
Cirque Du Soleil is the most famous Las Vegas show that everyone has heard of and should definitely see at least once in their lifetime. The act defies logic, reality and regular assumptions on what the human body is capable of. Cirque Du Soleil loves to keep their shows fresh by consistently revamping the look and feel of the show and injecting it with a specific theme. One of Cirque Du Soleil's current shows is the "O" show. This show is unique because the stage is a massive pool and performances incorporate the pool and its water in some shape or form. The professional team of contortionists will wow the audience with their seemingly impossible moves and gracefulness of the human body. This show is definitely a must-see for anyone finding themselves partying it up in Las Vegas.
The Blue Man Group
The Blue Man Group is a world-renowned performance group of several people who combine various attributes of every type of performing there is. They are mainly popular for combining music and art in various obscure ways that capture their audience's attention and enjoyment. The Blue Man Group is quite difficult to describe, but it is best to say it will be the most unique and exquisite thing one would ever get to see and no one would want to miss their shows. Since having taken over Luxor in Las Vegas, The Blue Man Group has a number of shows throughout the week that are all equally stunning and shocking.
Mat Franco – Magic Reinvented
Though a relatively new showing in Las Vegas, Mat Franco's Magic Reinvented show will amaze and shock the audience with the amount of magic they will see. Franco is the season nine winner of NBC's "America's Got Talent" and claims one of the headline spots in Vegas at The LINQ Hotel and Casino. Franco's show is performed in a darkened room where he gains gasps of amusement and amazement from his viewers through his somewhat impossible magic tricks that cannot be explained. The show performs every Thursday through Tuesday at various times of day and night and can sometimes include a dinner special depending on the specials.
Las Vegas also has other activities and attractions for the guests that have the pleasure to visit. The other exciting things that make Vegas an amazing and fun place to visit are:
The High Roller Ride
Within the long Las Vegas strip, there is an enormous ride famously known as the High Roller that stands around five hundred and fifty feet high and located on The Strip. It is the world's largest Ferris wheel, taller than The London Eye which measures at four hundred and forty feet tall. Passengers get marvelous views of the surrounding landmarks of Vegas and the beautiful skyline if ridden around sunset. Each ride lasts approximately thirty minutes, but is worth every second with the fun and views the passengers' experience within such a short amount of time. 
Bodies: The Exhibition
Bodies: The Exhibition is the most intriguingly interesting, intellectual, and somewhat terrifying exhibit that Las Vegas has to offer. It showcases thirteen whole-body exhibits and more than two hundred and sixty organs and partial bodies. This exhibit sure will entertain anyone interested in learning about the human body and its many internal functions. This is the best place to visit during your time in Las Vegas as it is a life-changing experience to get an up-close and personal view of what your body is doing inside. It shows the positives and negatives of certain health concerns and serves as a very educational and fun experience.
The Secret Garden and Dolphin Habitat
If you're in Vegas, something you might not think you have access to is fun wildlife and dolphin enjoyment. The Secret Garden and Dolphin Habitat can fix that for you as it has 2.5 million gallons of water for its dolphin habitat with artificial coral reef sand floors for the mammals. There is also a popular Big Cat Habitat where all of the panthers, leopards, tigers, and lions roam. This serves as both an entertaining and educational experience that is also family-friendly in Las Vegas.