They're called the "rat people" of Pakistan, but they are really suffering from a genetic mutation called microcephaly – a neurodevelopmental disorder in which the circumference of the head is more than two standard deviations smaller than average. BreitBart reports that hundreds of these microcephalics – born with small skulls and protruding noses and ears – can be seen on the streets of Gujrat (the Punjab province of Pakistan).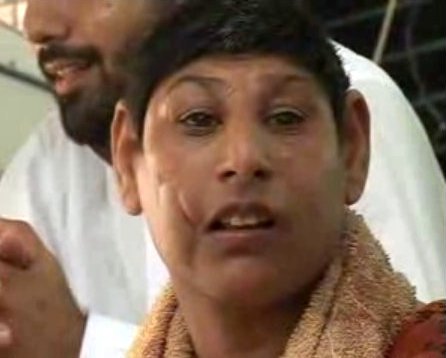 Called "rat people", they are sold by their families to begging mafias, who exploit a tradition that they are sacred offerings to Shah Daula, the shrine's 17th century Sufi saint.
Watch The video Here.
According to local legend, infertile women who pray at Shah Daula's shrine will be granted children, but at a terrible price. The first child will be born microcephalic and must be given to the shrine, or else any further children will have the same deformity.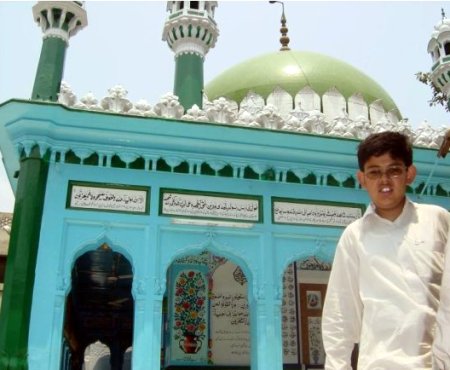 The Shrine of Shah Daula
The "rat people of Pakistan" are credited with god-like powers. Their begging proves extremely lucrative for the gangs – so much so that some people allege that normal babies are being deliberately deformed to look like them. The popular belief is that the beggar gangs clamp the children's heads in infancy, which is strongly denied by government and advocacy groups, who say there is no evidence.

City of Gujrat
Pakistan's government says it has tried to crack down on exploitation of the "chuhas" (Urdu for rats) and says it plans to set up a shelter in Gujrat to rehabilitate them. The shrine stopped officially accepting microcephalics in the 1960s when the government took over the site.
Recent medical studies say the most likely cause is that the normally rare recessive genes behind many microcephaly cases crop up with greater frequency because of the common custom of marrying cousins in Pakistan.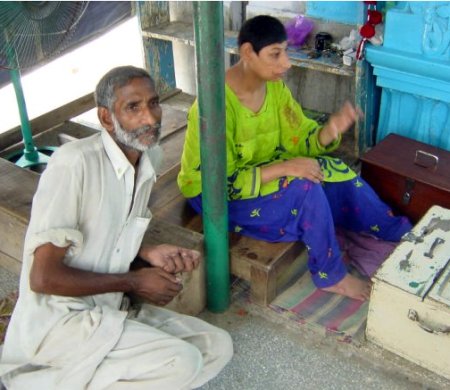 Inside the Shrine