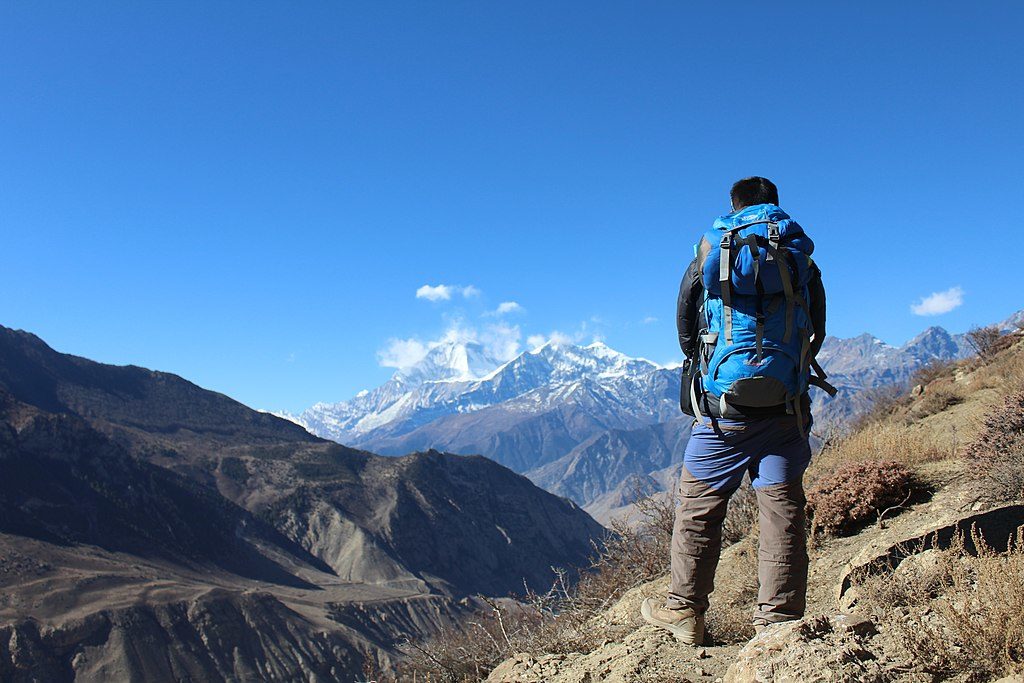 More often than not you come across people who have lots of things to say about backpacking. And, mostly those things are just conjured up by them. Because it is something they are uncomfortable to do and would probably never want to be a part of in their lifetime. 
Seems fair? Well, not to me. 
It's high time people step out of their comfort zones and explore the world around in a unique way, i.e. through backpack travelling. This will not only change their perspective on life but also instill a new vision for the future. 
And for that, we must draw the curtains on various myths and misconceptions surrounding backpacking. Let's get started with them already! 
You need a travel companion 
First things first, there are different ways to go backpacking, including solo or travelling with a friend. And each experience is unique in its own way. You don't necessarily have to travel solo or with a friend as both experiences are worthwhile in their own way. No comparison can be drawn between the two. 
When travelling solo, you are likely to meet different backpackers and might even travel with them for some time. Besides, you can have maximum time to yourself and do all the soul-searching that you have been longing for. Make the best out of these moments as you get the chance to truly reflect on yourself which further helps to enhance your personality. Besides, it is the most flexible way of going backpacking as you are your own master. 
On the other hand, when you are travelling with a friend, it is an altogether different experience. While it is exciting for some time, you might also feel discouraged to have someone by your side at times. And, that's only because of the differing opinions and that you need to respect the other person's space and area of interest too. 
This is the most common notion among people. Yes, you are on your own and need to keep an eye out for yourself in every situation, if you're travelling solo but this doesn't mean it is unsafe. There are certain basic safety rules that need to be kept in mind which are in fact applicable in real life too. 
Research well in advance of the areas that are safe for hanging around. Make hostel/hotel reservations in advance in case you'll be reaching your destination at odd hours. Besides, don't roam around alone in some shady place during nightfall. Also, no flashy or fancy stuff too! 
Bearing in mind these points and abiding by other safety measures during backpacking makes the experience nothing more than thrilling and memorable. 
Backpacking is a costly affair
After you read this, you won't agree with this statement. 
Some of the well-known backpacking destinations across the globe are Thailand, Vietnam, India, Sri Lanka to name a few. And, if we look at the cost of travelling and staying in any of these Asian countries, it is pretty economical. You stay in hostels, make your own food (mostly) and if you plan your sightseeing accordingly, backpacking is very cheap. Nevertheless, if you plan on staying in a hotel, it too wouldn't burn a hole in your pocket in these budget friendly locations. 
Backpacking is only for the younger generation
No, it is not. In fact, there are different types of backpackers headed to their destination. We agree, you might have come across hippies and young travellers often but trust us, there's more to what meets the eyes. There are couple travellers, solo travellers (often older people) who are out there exploring the world with their backpack. 
'Backpacking is not for me'
While there is a category for people who feel that backpacking is not their cup of tea then let me shed light on the fact that it's their insecurity speaking. 
There is no such thing of its like and people are just afraid when they say backpacking is not for them. You have to confess it! 
Whenever the thought of going backpacking pops up your mind, you feel afraid that you are not ready to meet new people or present yourself to the world. But, this is never a fair reason to not go backpacking, right?
You don't have to interact with new people right away or at all if you aren't comfortable. Make up your mind and think about what you want to accomplish with backpacking, and soon you shall be ready to chase it. 
Now that all the myths and misconceptions surrounding backpacking travel have been cleared or busted, what are you waiting for? Get ready, wear your Under Armour boots, grab your backpack, and head out. A lot of experiences and teaching await you!