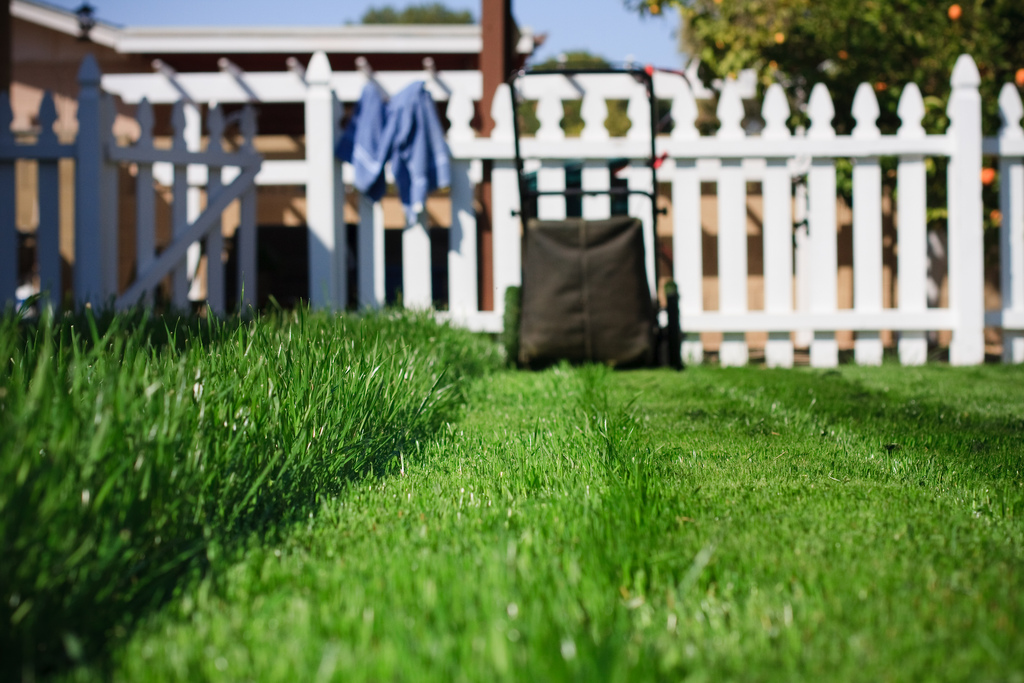 Photo by CC user seanhobson on Flickr
I love hanging in the backyard in my house; having friends over and just kicking back – chilling and enjoying a summer afternoon as the sun hangs low and lazy in the sky, and as the wine flows as freely as the conversation.
I didn't always love my backyard though, I have to confess – and there was actually a time where I would rather have set my hair on fire as preferred to the act of sitting in the backyard and enjoying an icy cold cider – much less having anyone over for drinks and hangs.
Why, you might ask? Well, there was once a time that I hated my backyard because it was a messy jumble of crap, crap and more crap, and I hated the very idea of going out and cleaning it. I was working full time at the time and really didn't have a lot of spare minutes or hours to spend reinvigorating an area of my home that I'd much rather avoid… So suffice to say, the backyard went neglected for a while.
That all changed when I snapped one day after tripping over a gnome that was lurking in the long grass and breaking a toe. It was a wakeup call of sorts and made me change my mind. So I want to share my top tips for achieving a low maintenance backyard with you in the hopes that it helps you to have a calmer life and a cooler backyard.
Reduce the size of your lawn
One of the biggest gripes I had when I was living with my crummy backyard was the fact that I had to mow the thing – even though it was hardly worth the chore of getting out the mower, filling it up with petrol, making sure the blades were sharp enough and running it around the lawn. Once I figured out how to get rid of part of the lawn by installing a patio, it was far easier to mow – now I just use a hand-push mower and get around it that way! You'll also save money on lawn maintenance and upkeep – things like lawn fertilizer and the water you spent keeping it hydrated will be a thing of the past! Embrace your new low-maintenance lawn!
Get some hardscaping going for a true low-maintenance solution
Perth's paving experts were definitely on to something when they identified pavers as the way to go for a low maintenance backyard! As part of my low-maintenance plan, I installed pavers and I have to say that it's not only a low-maintenance solution but a pretty one too. My friends are forever commenting on how cool my pavers look, and I'm delighted with it.
Plant some perennials
You might have some great plants in your backyard but they're forever shedding their leaves or dying. Choose perennials as an end to your problems. If you install perennials, they prove to be a great plant with strong roots – and you'll get great wear out of them too.
Choose natives
A native plant tends to need a whole lot less pesticide, water and overall care than a plant that has its origins in other regions or climates. It makes sense, really. If you get in touch with your local plant centre, you'll be able to chat to someone who can help you to figure out what natives do best in your area. This can be a great strategy for a climate with particular water or soil issues.
Having a low maintenance backyard is a dream come true for me, and it's something that can save you plenty of time and money as you spend your days doing other things. Don't sit around and watch your backyard become a jungle – get active, make it low maintenance and enjoy it for what it is!