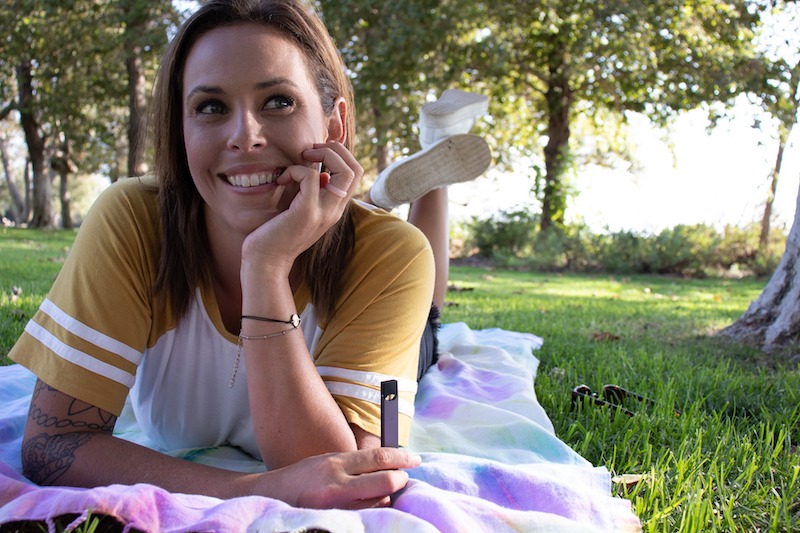 Just under 11 million adults now smoke e-cigarettes in the United States. Clearly, vaping has become a popular pastime.
Favored by mustache-wielding hipsters and cigarette-quitters around the country, an entire community has now risen up around it.
There all manner of ways to vape. From the simplest disposable e-cigarette to the most complex table-top vape station. They come in a size and shape for everyone's needs. But what about the traveling vaper?
You know, the person who wants to head overseas and take their vape-pen with them? How do they do it properly, legally and in a way that won't damage their kit?
There are limited answers out there, and we wanted to help!
Keep reading to discover the top tips for traveling with your vape equipment.
Know the Local Laws
First thing's first — you want to make sure the vaping is legal at your final destination.
If it isn't, then there's no point reading any further!
You might be surprised. Not all countries allow vaping in the same way America does. In fact, numerous countries have banned it entirely. The United Arab Emirates and Hong Kong are two such examples. You don't want to end up in prison for the sake of a vape!
Other places have made it illegal to buy e-cigarettes with nicotine in them. You can take some into the country for personal usage. However, you can't buy any more.
The information should be easy to find out. Just do a quick Google search about vaping in your country of choice. With that covered, let's move on to some practical considerations for traveling with your vape kit.
Buy a New Vaporizer There
Okay, this option won't suit everyone. Indeed, it's easy to become very attached to your personal vape equipment.
However, if it isn't the end of the world to you, then consider buying a temporary vape pen at your destination. Some countries, in particular, will have discount equipment on sale. After all, not all currency is as strong as the dollar. Your money often goes further overseas.
You might even be able to get the upgraded kit you've been longing for on the cheap.
Similarly, this approach saves the hassle of traveling with a vape kit (more on this to come). It also means there's no chance of your losing or breaking your vaporizer on the road.
Looking to buy a new vape pen before you leave? Leaf & Vine Vapes is a good bet.
Check with Your Airline
Determined to travel with your vape equipment?
We don't blame you.
However, if you're flying, it'll pay to check your requirements with the airline itself. Be sure to contact them beforehand. Verify exactly what you must do to get your vape pen through security and onto the plane.
You don't want to get to the airport and have a nasty surprise. There's nothing worse than rushing for a flight and realizing you have it give up your vape pen. The choice between flight and vape pen is never a nice one to make!
Nicely, the information should be easy enough to come by. Most airlines have a dedicated page to vaping these days. A simple Google search may provide the answers you need.
Follow Standard Airport Vaping Protocol
Each airline may have slight variations on their requirements.
However, with that information under your belt, you're all set to head to the airport.
There are certain things to know about at the airport too. First thing's first: you're unlikely to be allowed your vape pen and space batteries in your checked luggage. Why? because those batteries have the potential to explode in the hold!
Make sure you keep your equipment in your hand luggage instead. Similarly, you can keep it in a jacket pocket or somewhere similar. Just remember to take it out and put it through the scanner when going through security.
The e-liquids are another matter altogether. Like all liquids these days, you can't take bottles of more than 100ml through security. Thankfully, these CAN go in your checked bags. For containers of 100ml or less, be sure to place them in the clear, sealable bags provided.
Be Aware of Mechanical Mods
Mechanical mods may be more dangerous than you realize.
They lack the safety timers of other electronic vaping devices. That means the buttons can be held down indefinitely. Pressing the button for too long will definitely drain the battery. Even worse, the mod might overheat and cause a fire.
It's easily done as well. In the last-minute rush, items get thrown into bags with little thought or attention. That could lead to the button being compressed without realizing.
As a safety precaution, we recommend taking out the battery when you travel. At the very least, be sure to use the locking fire button (if your mod has one). The chance of a problem is significantly reduced as a result.
Don't Use the Vape in Transit
Traveling on a long flight with your vape equipment on hand requires willpower.
All you want to do is take it out and start puffing away! Unfortunately, doing so is strictly forbidden when you're in transit.
It's the same as ordinary smoking in this way. No-one is allowed to do it. Make sure you keep it firmly in your bag or on your person through the duration of the flight!
Time to Travel with Your Vape Equipment
There you have it — a selection of top tips for traveling with your vape equipment.
Vaping is immensely popular in the United States. People of all ages and backgrounds partake in vape culture. However, it's still a relatively new habit.
As a result, information on certain vape-related topics can be in short supply. How to travel properly with vape equipment is a prime example. There's often a significant amount of prevailing confusion around a vaper's travel responsibilities.
Hopefully, this post has clarified the situation and answered the questions you had. We wish you happy vape-filled travels!
Looking for more articles like this? Head to the travel section of the blog now!